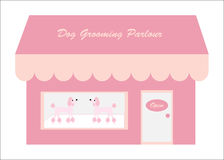 This post I have put out there more for discussion from employers and employees. Or are you thinking of becoming one and wondered…..
I worked for a salon very early on in my career but I have been a sole trader and worked mostly alone in my mobile grooming business ever since.
Do employers in Salons allow 1 hour lunch breaks for groomers or is it just have a break between dogs? Do they stop for morning and afternoon tea or just a break between dogs? Please comment below I'm curious.
Do employers expect groomers to look after themselves and eat properly? I know they aren't their mums and dads but if a Salon owner wants to remain productive with healthy and happy groomers would they not benefit if they did? please comment below.
Would a bowl of fruit, protein shakes, protein bars, bag of almonds, bottles of water be  reasonable options available in the tearoom for groomers? even if there was a gold coin donation towards it?
I watched recently a program that highlighted the role of the Shearers Cook on the sheep stations in Australia. The workers stop every 2 hours for food. Breakfast is a full hot menu, morning smoko is small hot snacks, lunch full hot menu, afternoon smoko sandwiches and a roast for dinner. Theres a huge difference between the work environments of a Shearing Shed and a Grooming Salon but the expectation for fueling the body is the same. I am not saying that a Grooming Salon owner should provide meals (I know that the meals of a shearing team are included in their wages) but if something was readily available would it help groomers and prevent them burning out?  I once saw a photo of the back room of a Salon which had gym equipment in it, what an awesome idea!
Would love to know what you all think